WELCOME TO
OAK CREEK COMMONS
Oak Creek Commons is a Multi-generational Intentional Community
We are located in Paso Robles (pop. 29,000) on the central coast of California, halfway between San Francisco and Los Angeles. A 30 minute drive south gets us to San Luis Obispo and a 35 minute drive gets us to the Pacific Ocean.
We intentionally designed our cohousing neighborhood to foster community while preserving privacy and independence. The physical layout of the neighborhood makes it easy to know everyone in our 36-household community.
We share in planned & spontaneous social activities, community meals, child-care — as well as, self-managing & maintaining our property. We are known for helping our fellow neighbors when in need.
A Caring & Safe Neighborhood for All
Oak Creek Commons consists of 31 condominiums and 5 single-family homes situated on over 14 acres — with more than 10-acres of undeveloped oak woodlands.
Living here has the feeling of a small village where children safely play and grown-ups know and care about each other. Our dogs, cats, & chickens love it here, too! 
The layout of our community offers a more friendly and safe environment for kids & adults. We have multiple play spaces and places to gather, front porches facing the walkway, and cars parked away from homes.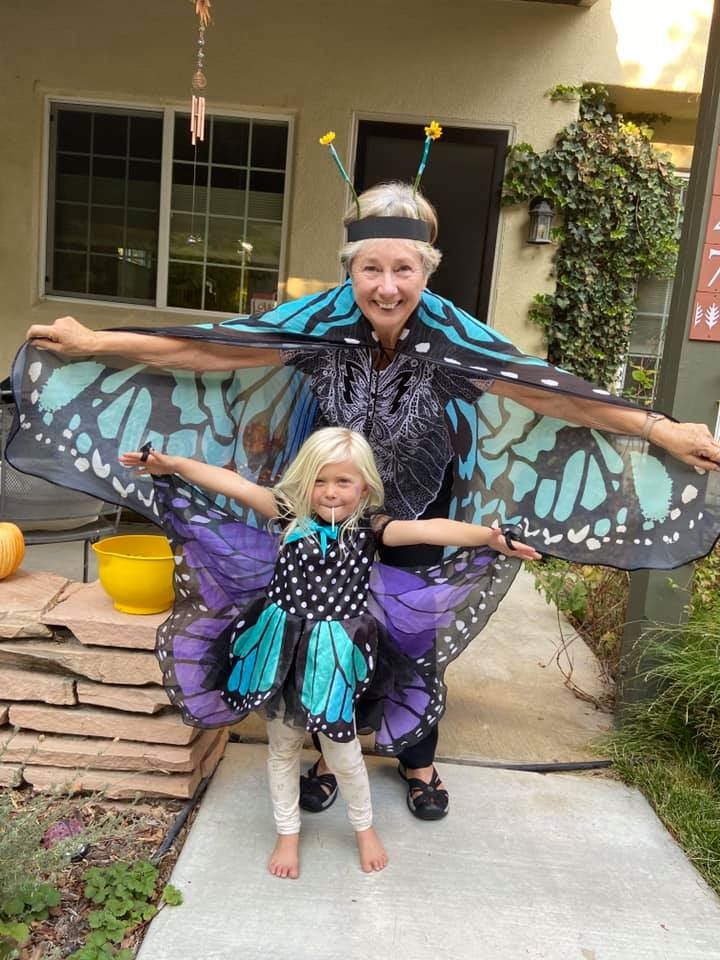 Interested in Living at Oak Creek Commons?  Come Visit Us!
We welcome you to visit us and discover firsthand how our Cohousing community might work for you.  Join us on a Community Tour where we'll answer your questions, show you the common areas, and share our experiences about living here.
A group of us took in the show at The Great American Melodrama in Oceano on Saturday, Feb 11. We saw Lumberjacks in Love, and ate popcorn and nachos. A really fun time! 1912 at Haywire Minnesota, 200 miles from the nearest woman. Lumberjacks Slim, Muskrat, Dirty Bob,...
read more